Physician's Office
In a physician's office, you face new pressures every day — to deliver better care and to be more efficient. That's why Cardinal Health Specialty Solutions connects you with the right products and helps you find simpler ways to run your practice. Our team of experts knows specialty pharmaceuticals inside and out, and we have deep experience across many therapeutic classes. Through our VitalSource™ GPO, we provide leading-edge business solutions and a competitive contracting program to help improve practice performance and optimize revenue — arming you with insights, technology and services to manage the business of healthcare.
We've also partnered with Henry Schein, a major global distributor, to offer a comprehensive line of medical, surgical, and laboratory supplies. Our ultimate goal is to help support the health of community-based practices and the patients you serve.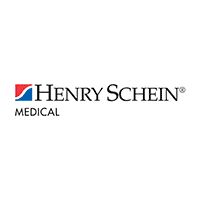 Our physician's office business for medical and laboratory products is now part of Henry Schein Medical — the world's largest provider of health care products and services for office-based medical, dental, and animal health practitioners.