The healthcare landscape is constantly changing.
Independent pharmacies need to evolve to stay competitive. Cardinal Health provides freight management solutions that help you do just that. We use our scale and experience to lower your costs by 30 percent or more.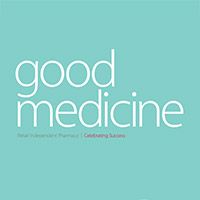 Best practices for community pharmacies.
Independent pharmacists ensure that their patients and communities receive the best care, every single day. Through unique, innovative programs and initiatives that streamline workflow and improve efficiency, their best practices define the spirit of independent pharmacies and support others in becoming destinations for wellness in their communities.